DR. SURAJ BHANSALI
Director
Clinical Pharmacology Services
Dr. Suraj Bhansali has earned his Ph.D. in Pharmaceutics from the University at Buffalo (UB), USA and Masters in Neuro Pharmacology from South Dakota State University (SDSU), USA.
Dr. Bhansali heads the division of Clinical Pharmacology and Pharmacometrics at Excelra and works on creating clinical trial outcomes databases and data analytics solutions to support drug discovery and clinical drug development.
Before joining Excelra, Dr. Bhansali has worked at Novartis, where he was involved in clinical drug development (Phase I-IV) of biologics and small molecules including designing clinical pharmacology development strategies and leading modeling & simulation programs. He provided critical input to regulatory documents including INDs, NDA and sBLA. He has been a key contributor towards successful approval of canakinumab (Ilaris), tobramycin (TOBI Podhaler), and ribociclib (Kisqali).
His research expertise includes clinical & pre-clinical PK/PD, development of biotherapeutics and pediatric drug development and he has extensively published (authored and co-authored) 50+ research publications including original research/review articles, conference proceedings, and book chapters.
Dr. Bhansali is an Adjunct Professor at the University of New England, Portland, ME and serves as a reviewer for various peer-reviewed journals. He is a recipient of numerous awards and recognitions from the ACCP, AAPS, NBC, University of Buffalo, and Novartis Pharmaceuticals. In his free time, he loves hiking, biking and playing volleyball.
Follow me on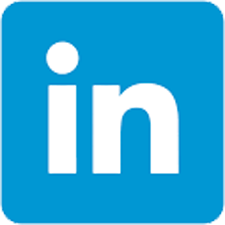 DR. RAVEENDRA DAYAM
Director
Chemistry Data Services
Dr. Dayam has a Ph.D. in Computational Chemistry and Molecular Modelling from Indian Institute of Chemical Technology, India and an M.Sc. in Chemistry from Osmania University, India. He has completed his Post-doctoral research in the area of anti-retroviral and anti-cancer compound discovery from the School of Pharmaceutical Sciences, University of Southern California, Los Angeles, USA.
With over ten years of industry experience, Dr. Dayam's principal interest lies in the field of design and discovery of novel compounds using computer-aided drug design technology. Dr. Dayam has contributed to more than 50 research publications including research articles, patents, and a book chapter.  He is also the brain behind Excelras' scientific database platform GOSTAR (Global Online Structure Activity Relationship Database). Dr. Dayam is associated with organizations working towards child education and actively supports the cause by teaching the children in need.
Follow me on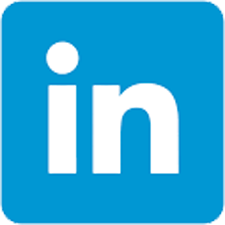 Dr. Kavita Lamror
Director
Value Evidence
Dr. Kavita Lamror has completed her MPH from Johns Hopkins, Baltimore, US and MBBS from Maharashtra Institute of Health Sciences, Mumbai, India. With more than a decade of experience in the healthcare industry, she has worked across academia, pharma, and services sector, to analyze and communicate evidence for improving health outcomes. Prior to leading the Market Access business at Excelra, Dr. Lamror has held significant roles at large organizations like Cactus, Indegene and Novartis.
Dr. Lamror is responsible for a multi-disciplinary team consisting of health economists, biostatisticians, data scientists and PhDs. She ensures that the team maintains a high focus on creating value in the evolving healthcare environment for payers, providers, patients, and manufacturers.
Apart from her work life, Dr. Lamror likes spending her time in nature and keeping herself fit.
Follow me on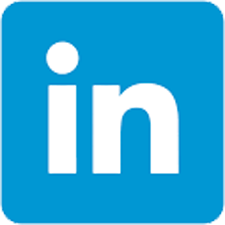 DOROTHY PAUL
Director
Marketing
Dorothy Paul is the global director for marketing and communications at Excelra. She comes with over two decades of experience in marketing, brand and corporate communications.
At Excelra she is responsible for planning, executing and evaluating global marketing strategies across geographies and business verticals, including brand and reputation management, corporate communications, media relations and product communications.
Prior to joining Excelra, Dorothy was an independent marketing and branding consultant. She spent a decade in the healthcare industry and has a deep understanding of the healthcare space having held marketing leadership roles at Apollo group of clinics, 108 Emergency Management Institute and GVK BIO. Her marketing and branding expertise spans across reputed brands in the healthcare, information technology, consumer durables, logistics and the advertising industry.
Dorothy holds a bachelor's degree in Commerce, and an MBA in Marketing from Walchand Institute of Technology and Management.
Dorothy is very passionate about branding and strongly believes that a 'Brand' lays the foundation of an organisation, it defines the personality, evolves and matures over time bringing in credibility and reputation.
GABRIELE STAPLES
Director
Global Business Development
Gabriele (known as Gabi to everyone) is a results-driven executive with more than 20 years of experience in the Life Science industry and in-depth knowledge of the pharmaceutical and biotechnology sector. She is a proven leader in building and leading high-performance global teams while drawing on her skills in strategy development & execution, operations management, cost control, and sales & marketing operations.
Gabriele holds an MBA in Business with concentrations in international business and finance from the University of Southern Maine. She has always felt comfortable working in an international arena and is passionate about working for science companies with a goal of improving human life. During her career she has been fortunate to form personal relationships in more than 30 of the top pharmaceutical companies.
Prior to joining Excelra in mid-2019, she worked for Geneious, a New Zealand-based bioinformatics company and for Taconic Biosciences a US-based leading provider of research models.
Gabriele lives in Southern Germany and enjoys the outdoors. Her hobbies include running, tennis, gardening, reading and taking her dog for long walks.